Why Consider Messenger Ads?
Facebook Messenger ads became available in November 2016.
More than one billion people communicate via Facebook Messenger.
Because that's where people are having conversations with friends, family, colleagues, or whomever, businesses should be connecting with their customers via Facebook Messenger, too.
The app's popularity makes Facebook Messenger a good place to buy ads, connect with prospects, and talk to customers.
In some aspects, Messenger is better than email, she continues, because people tend to respond instantaneously on Messenger, whereas people don't feel compelled to respond to emails right away.
2 Types of Messenger Ads
Destination Ad – When you set it up, you choose Facebook Messenger as the destination (as opposed to your website). Like a regular ad, a destination ad appears in the news feed and can display a video, carousel, or image. When someone clicks the ad, a message to your Facebook page opens in Facebook Messenger and you can begin a conversation.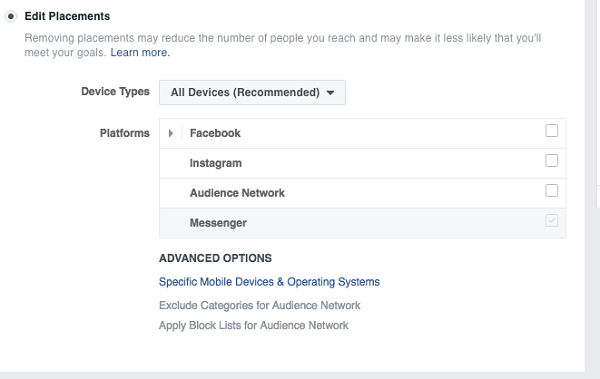 Sponsored Message – When you send someone a sponsored message, it appears in their Facebook Messenger inbox.  Facebook limits your audience for sponsored messages so Facebook Messenger doesn't become full of spam. You can send sponsored messages only to people who have messaged your page in the past. Also, people can unsubscribe from your sponsored messages.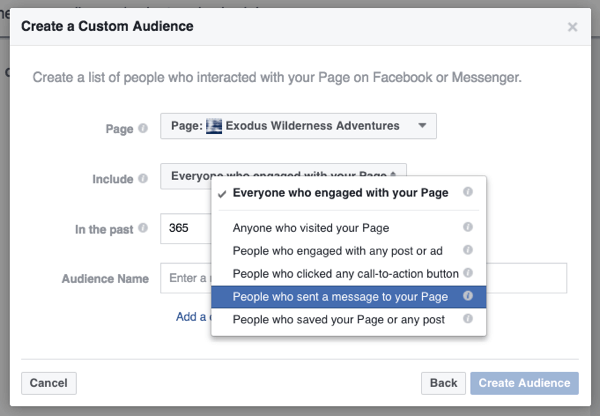 Tips
Instead of sending people who click your ad to a page on your company's website where they enter their email address, your destination ad starts a conversation in Facebook Messenger.
When you start that conversation, you need to deliver something of value or otherwise help your audience.
Use destination ads to drive sales conversations.
When you build connections via destination ads, you gain the ability to send your connections sponsored messages, too.
Cost
Destination ads cost about the same as any other Facebook ad because you're paying for people to click a link.
The cost increases depending on how many contacts you have.
Tools to Use
https://www.chatbot-academy.com/chatbot-builders-facebook-messenger/
http://asaftei.com/open-rate/
Resources
http://www.socialmediaexaminer.com/how-to-use-facebook-messenger-for-your-business/
http://www.socialmediaexaminer.com/facebook-messenger-marketing-what-marketers-need-to-know-molly-pittman/
https://mixergy.com/interviews/chatbots-with-dmitry-dumik/